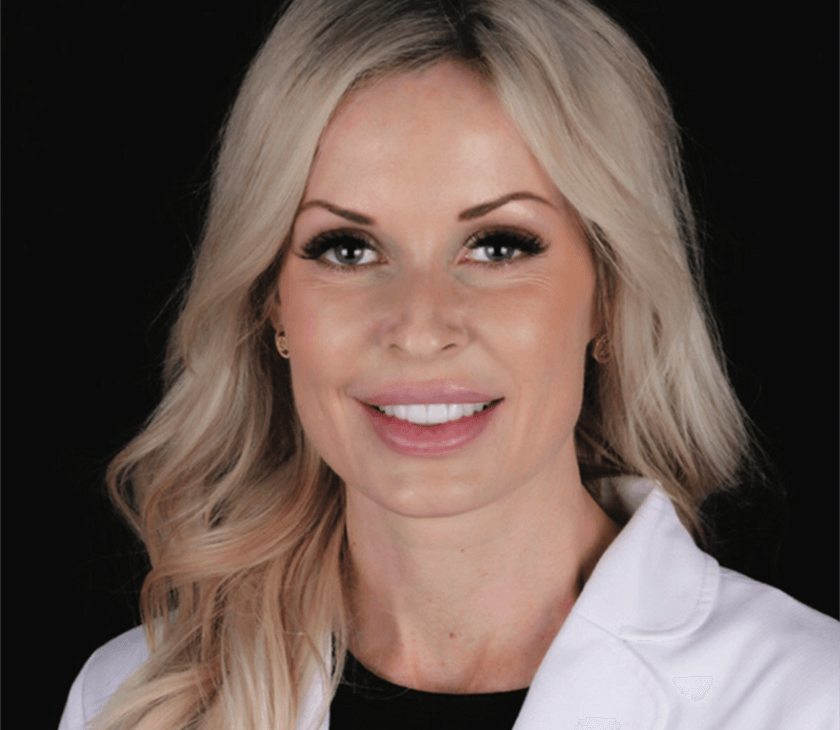 Dr. Michaela Tozzi is a doctor of dental medicine who specializes in both general and cosmetic dentistry in Henderson, NV. She is the owner and founder of her private practice, Michaela Tozzi, DMD. She is known as one of the best dentists in the Las Vegas area and was featured in My Vegas Magazine as one of Las Vegas' top 100 doctors and dentists of the year. She is committed to providing gold-standard dental care and emphasizes preventive treatment to help maintain the long-term oral health of her patients. She believes that a good doctor-patient relationship is the key to success and loves getting to know each of her patients on a personal level.
As a seasoned dentist, Dr. Tozzi specializes in the prevention, diagnosis, and treatment of various oral health diseases and conditions. Her area of expertise is in general and cosmetic dentistry with a special focus on smile makeovers. She works closely with her patients to create custom treatment plans that suit their specific needs and aesthetic goals. She is highly skilled in placing porcelain veneers, crowns, bridges, tooth-colored fillings, and BOTOX® for the treatment of TMJ disorder.
Dr. Tozzi completed her undergraduate education at Arizona State University and after earning her Bachelor of Science degree in biology, she continued her education at the University of Nevada, Las Vegas School of Dental Medicine. In 2014, she opened up her own practice in Henderson, NV.
Dr. Tozzi is a member of the following professional organizations:
American Academy of Cosmetic Dentistry
American Academy of Facial Esthetics
American Dental Association
When she is not providing first-class care to her valued patients, Dr. Tozzi enjoys spending time with her husband, Chris, and her son, Tristan. She is also an avid reader, snowboarder, and dedicated volunteer for local animal rescue groups.
Related Posts